Your shares will always be available when you need them
---
If you've got a NAS appliance, a server at work, or even shared folders on your other computers, you'll know how annoying it is to keep your shares connected. AutoMounter is here to make your life easier, intelligently managing your NAS servers and shares, ensuring your shares and files are always accessible and ready to use.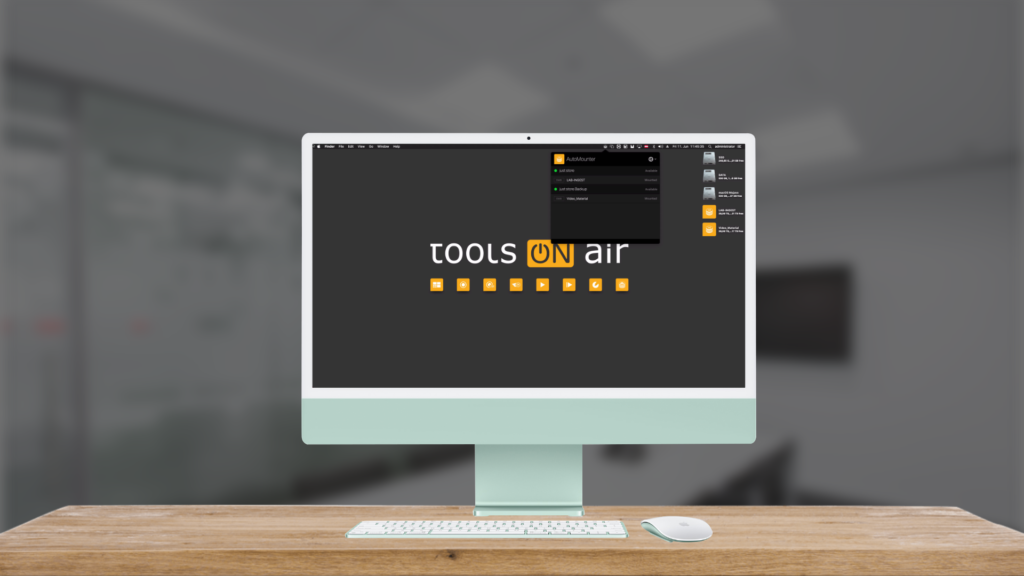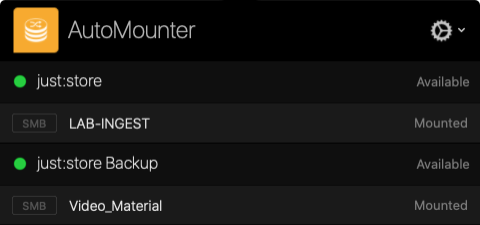 Multiple Servers Support
Configure as many servers and shares as you like. AutoMounter will keep track of them all. You can even configure multiple of the same server if you have a different set of mount rules for certain shares.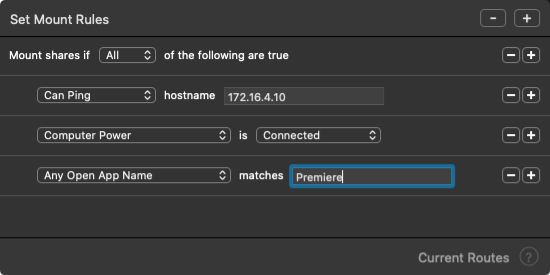 Mount Rules
Set custom rules for each server that have to be met before AutoMounter will mount your shares. This includes matching connected WiFi names, open Applications, detecting VPN connectivity, and more…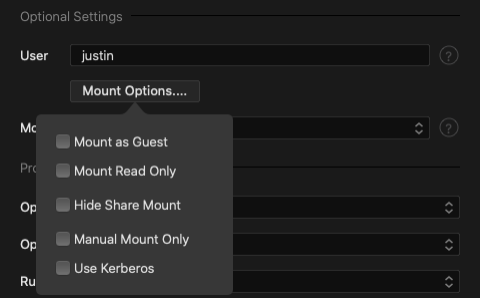 Mount Options
Mount a share as read only, or hide it from Finder. You can specify if you're authenticating via Kerberos or a guest user. You can also take control and mount shares manually.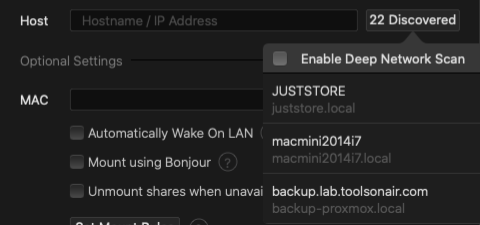 Server Discovery
AutoMounter can detect available Servers, making it that little bit easier to configure. Simply select a found server, and AutoMounter will fill out the correct settings to get you up and running.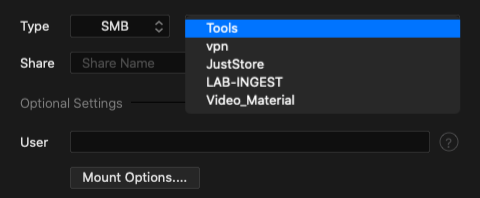 Share Discovery
Automatically discover available SMB and NFS shares if the server supports it, so you can take the guesswork out of configuring your shares.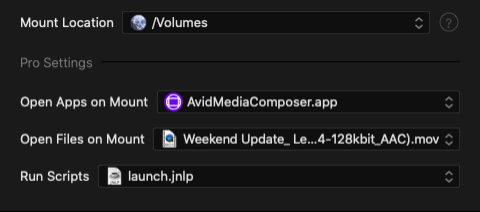 Files, Apps and Scripts
Open files and apps, and run scripts when a share mounts. This provides a powerful way of automating processes that rely on a share being available. You can even specify run-time variables for script arguments, like the current share path.