What's New in just:store version 4.0
Learn about new features and enhancements available in version 4.0 of just:store – RELEASED
---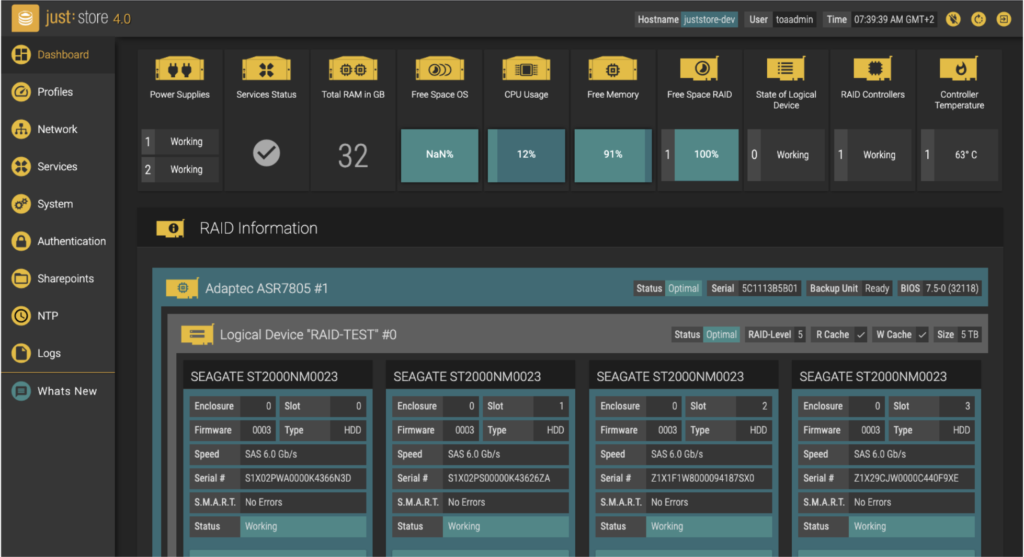 NEW – Redesigned User and REST API
In just:store v.4.0 we redesigned the user interface and combined the monitor and administration space. The new user interface is much more responsive and dynamically fits every display size while maintaining a clear information display.
We are also  happy to introduce the new REST API to interact with our just:store v.4.0 backend. By using the API you can further enhance workflow and integrations into your monitoring or production tools.
---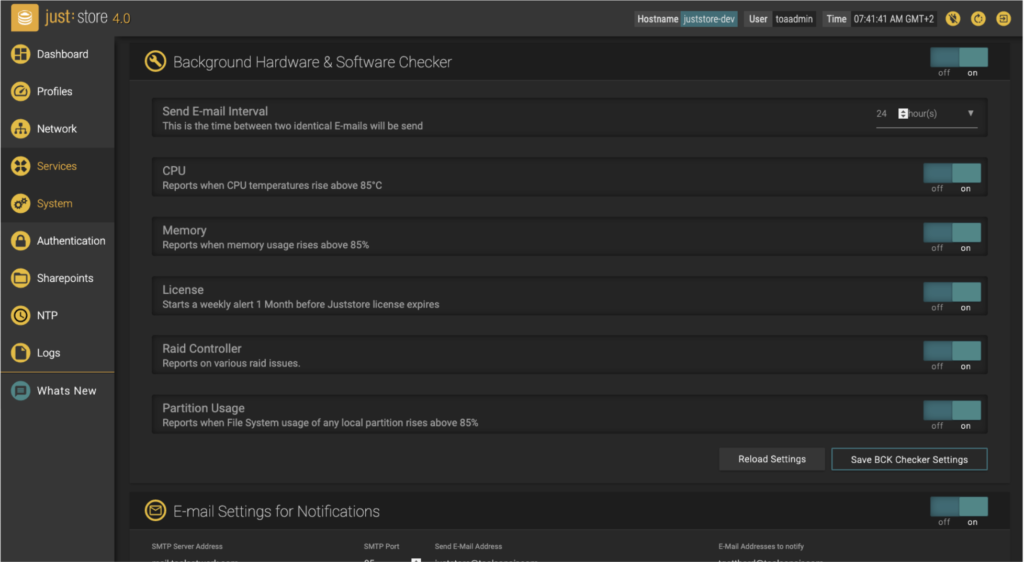 NEW – Notification Services
just:store is a highly reliable storage solution and includes a five-year depot warranty on all hardware components. However, an unplanned hardware or software issue might occur. To prevent and warn about possible issues, just:store v.4.0 features a built-in background service which checks your system and reports issues and warnings on a regular basis. Alert report messages are directly sent to the administrator's e-mail address and delivered through your SMTP server of choice.
---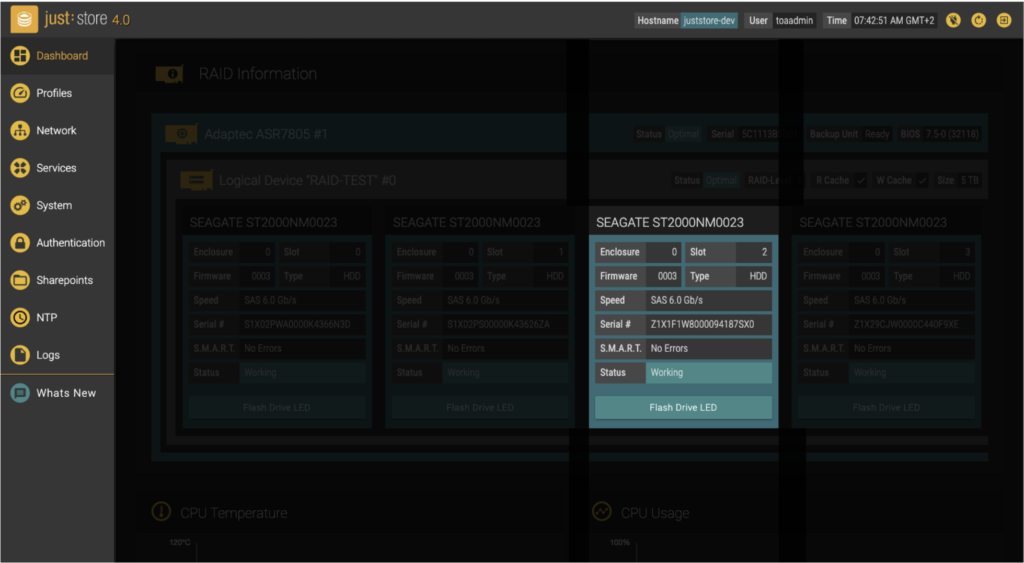 NEW – Identify RAID Disk
In situations where a RAID drive got corrupted, failed or is missing, it is now very easy to identify the faulty drive. A new function to identify the faulty RAID disk has been added to the dashboard and one can set the time where the HDD LED should blink red. This will improve the work for administrators and avoid removing the wrong RAID disk. Furthermore, the details about the raid controllers and the raid volumes status were also improved, so that the administrator gets a precise overview over the RAID system.
---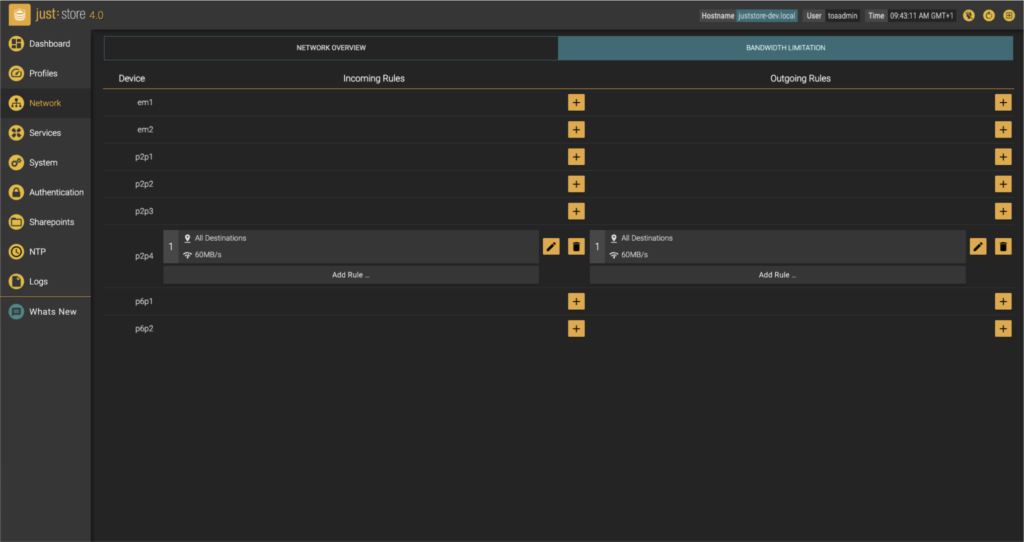 NEW – Limit Network Bandwidth
One major feature request, now available in version 4.0, was to be able to limit the bandwidth for each network interface in order to balance the amount of read/write actions and prioritize client connections to ensure performance stability, especially for mixed ingest, editing and playout scenarios.
---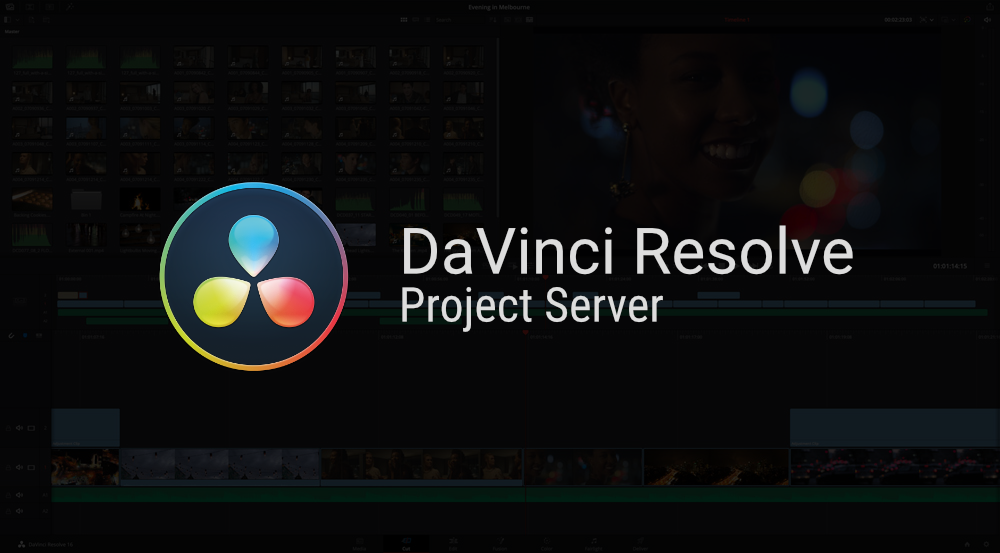 NEW – DaVinci Resolve Project Server Support
Version 4.0 of just:store introduces DaVinci Resolve Project Server support, so that you can save and manage your DaVinci Resolve projects on the same central storage location of your media files and allow your team to collaborate seamlessly on multi-user projects.
---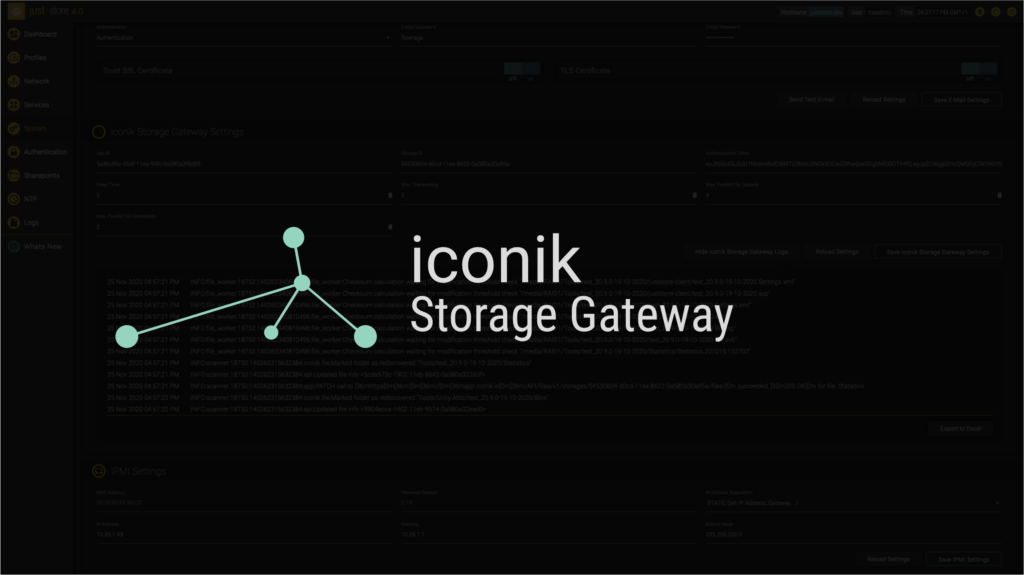 NEW – iconik Storage Gateway Support
Version 4.0 features a new iconik Storage Gateway (ISG) integration which allows to automatically sync and securely manage your media structure with your iconik instance in the cloud, even if all media are stored on your on-premise just:store solution.
---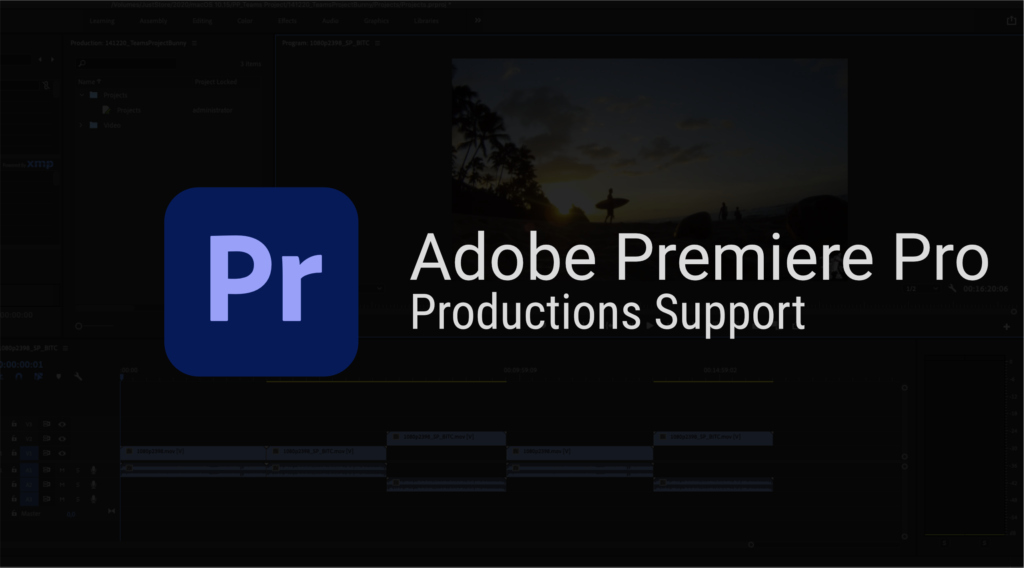 NEW – Adobe Premiere Pro Productions Support
just:store version 4.0 is fully compatible with the powerful Productions feature set in Adobe Premiere Pro, providing a flexible and highly scalable framework for organising projects, and enabling editors to simultaneously work on multiple projects and share the related linked assets stored on the just:store broadcast-optimised system.
---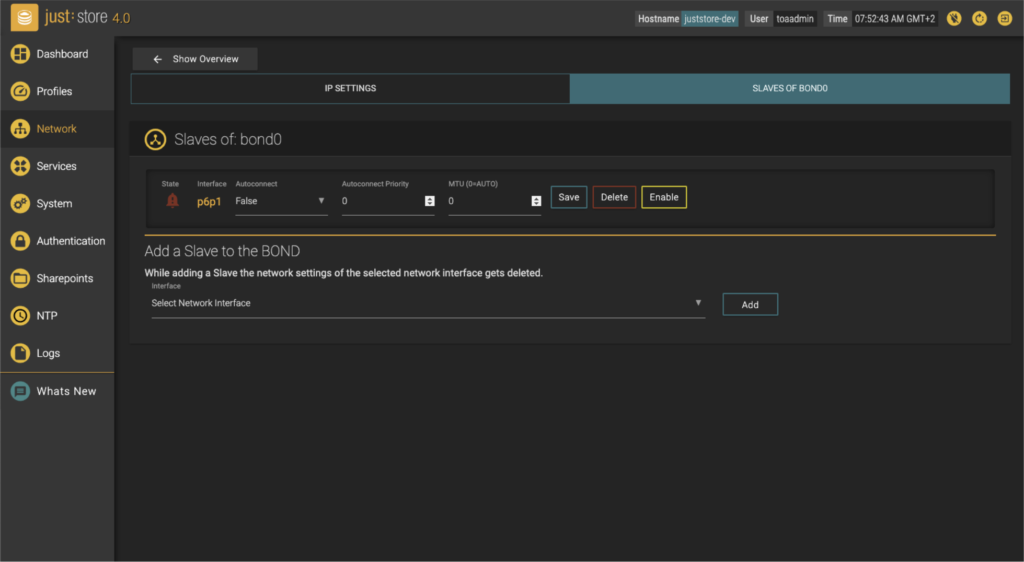 NEW – Link Aggregation Support for UI
In the new just:store v4.0 user interface the network management capabilities with regard to link aggregation were also extended. Previous just:store versions already allowed link aggregation but required either the ToolsOnAir team or a qualified partner to set it up. In just:store v.4.0 the creation and maintenance of link aggregations is now available as an easy setup step to our valued customers. The new setup process supports bonding and teams, an improved version of bonds.
---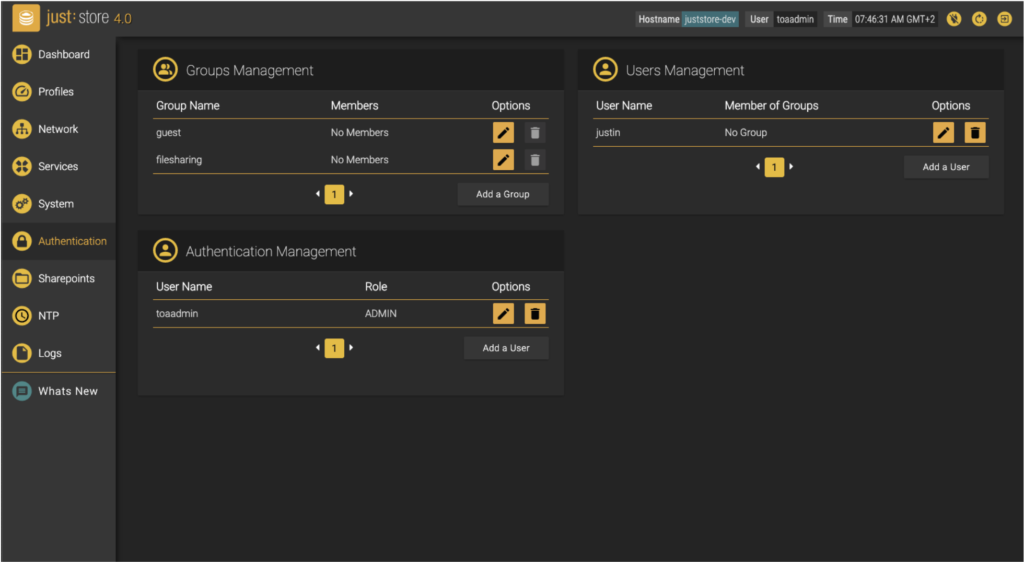 IMPROVED – Authentication Management
Former just:store versions already featured user-based authentication at the share point level. In just:store v.4.0 this feature was extended to allow the creation of groups that can have unlimited users and be members of unlimited groups. This new way of authentication not only improves the maintainability for administrators but also enables much wider permission settings. 

With just:store v4.0 it is also possible to set read and write permissions for both users and groups including the ability to also override the permission for specific users who are members of groups. So, if a user is a member of a read-only group, but should have writing permissions for one single share point alone, one can either create a second group or set this user with writing permissions on the dedicated share point.
What's New in just:store version 3.0
Learn about new features and enhancements available in the current version 3.0 of just:store
---
New features
Network Notes
IPMI Adress is shown on the section "Administrators" and on the first page
Real-Time Machine Time is shown on the section "Administrators" and on the first page
Separated OS Partitions and other volumes
AVID SMB Support
S.M.A.R.T. Error recognition of disks of RAID
---
Improvements
Major Stability and Performance Improvements
Archiware P5 Support
Dropdown selected bugfix
AFP Improvements
Bugfix for SMB / AFP Users
---
Bugfixes
Various minor bugfixes with regard to speed and performance